Calendrier des activités 2018
Ce calendrier est mis à jour toute les semaines
For other car club events, please check their website or contact the responsible person for details of the activity.
As you can see, the winter months are quiet as far as Club activities are concerned. The executive is however active. There is a meeting once a month to see the smooth running of A.V.A.O.
Bingo organisé en vue de notre 25ième anniversaire qui approche. Billets en vente par Gisèle Gardner, (819) 561-0551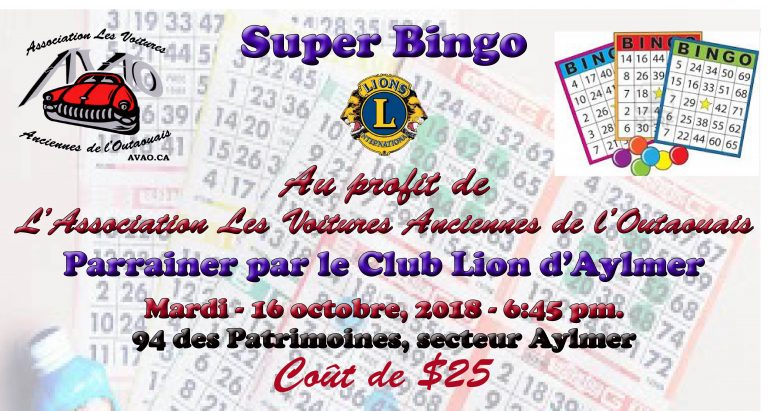 Other car shows in the Outaouais region.